Mark Howard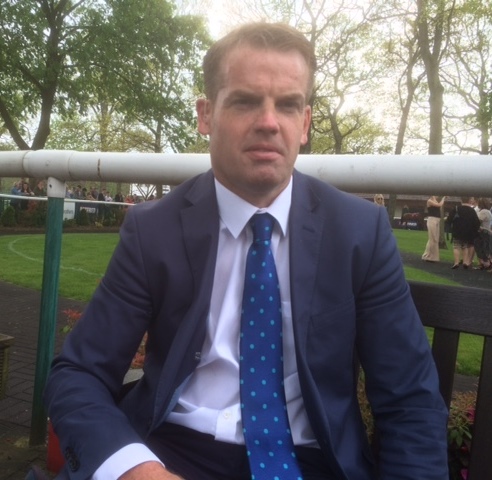 Value Racing Club are delighted to have the UK's leading form guru and Racing UK pundit, Mark Howard as our Club Ambassador.
Since 1993 Mark has written the excellent Ahead On The Flat & One Jump Ahead publications, Mark has contributed to the Racing Post Weekender, Irish Field and Racing & Football Outlook. Value Racing Club will utilize his skills and gain thoughts on any prospective new horse.
Please click here to visit Mark's website.
"If ever a syndicate was appropriately named, then Value Racing Club fits the bill having provided so many members with so much pleasure since its inception at the start of 2013. An Imperial Cup, Durham National and Listed Summer Hurdle already feature on its burgeoning CV. Leoncavallo, who cost just £21,000, finished third in the 300,000 euro Galway Hurdle. Along with a trip to Ireland, members have brushed shoulders with the leading owners at Royal Ascot and Aintree's Grand National meeting in recent seasons.
Ebony Express was acquired cheaply out of the late Alan Swinbank's yard before scooping the £70,000 Imperial Cup in 2015, staying chaser Audacious Plan only cost £8,500 and has won three out of four since sporting the VRC silks, including the aforementioned Durham National. West Of The Edge has three wins to his name and a second place in the Eider Chase since being bought for £14,000 and that's just for starters.
VRC is expertly run by James Couldwell, who I have known for over ten years, and it attracts members from all four corners of the UK. Very much a nationwide syndicate with runners throughout the country, its trainers include Grand National winning trainer David Pipe, plus Mick Appleby and Philip Kirby. The first named has a reputation for being one of the best in the business for improving other trainer's cast offs, while the second has established himself as force in the northern jumping scene for some time now.
Unlike many oversubscribed racing syndicates, VRC offers the personal touch with one to one correspondence with its enthusiastic and hardworking manager. In addition to regular stable visits, days at the races and inside information from the stables involved, the club offers a tremendous opportunity for the man in the street at an affordable price.
I have no hesitation in recommending Value Racing Club."